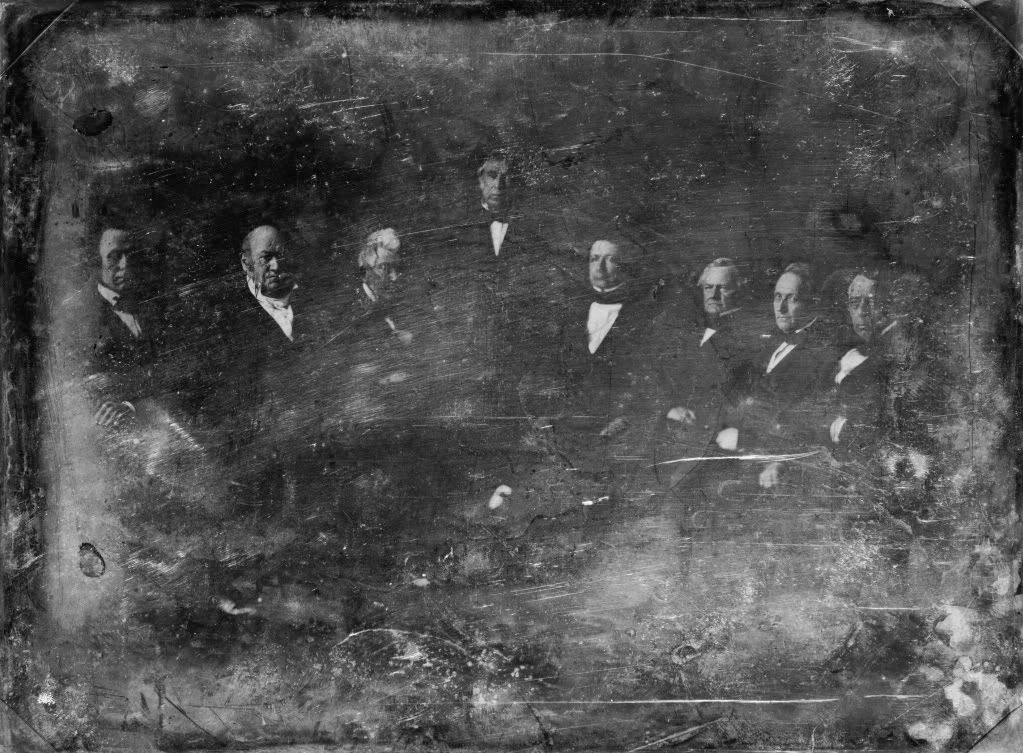 The administration of Zachary Taylor.

Standing is Taylor; seated are, left to right: William Ballard Preston, Secretary of the Navy; Thomas Ewing, Secretary of the Interior; John Middleton Clayton, Secretary of State; William Morris Meredith, Secretary of the Treasury; George Washington Crawford, Secretary of War; Jacob Collamer, Postmaster General; Reverdy Johnson, Attorney General. (1849)

Below, closeup of Taylor.